Rebecca Little and Hannah Lewis held their 2nd book launch, which was open to the general public of Derby, on Saturday 12th April at the Chester Green Community Centre, Little Chester.
Once again as people waited to purchase a signed copy of the book, there were activities dotted around: Granny Flo and Ruby photo props, guess the amount of sparkles on the red shoes, write memories of your granny and lots of fun free bits and bobs for the children to pick up and take home with them.
The costumes and set from Little Pixie Productions' stage show What Became of the Red Shoes? were also on show.
Hannah and Rebecca are looking forward next to a invited guest launch in London on the 27th April.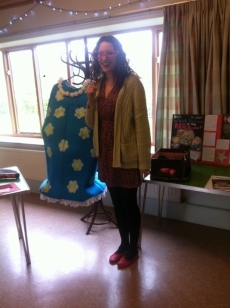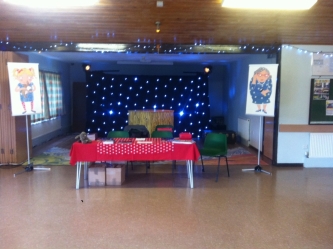 Illustrator Hannah Lewis tries out Granny Flo's photo prop glasses, with Granny's costume in the background.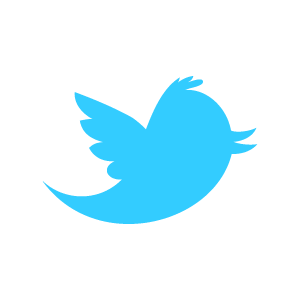 #grannyfloandruby