We were joined first of all by family, friends and invited guests on the afternoon of Sunday 2nd March for our 1st book launch in Cheshire, at the Davenham Players' Theatre.
Guests were treated to some excerpts by Rebecca Little, from the family show and from the book of What Became of the Red Shoes? followed by a Q&A with Rebecca and Hannah Lewis.
Red velvet cakes and red drinks were the theme for the refreshments followed by the book signing.
Whilst guests waited to purchase a signed copy of the book, there were activities dotted around: Granny Flo and Ruby photo props, guess the amount of sparkles on the red shoes, write memories of your granny and lots of fun free bits and bobs for the children to pick up and take home with them.
The book signing was then also open afterwards to the general public.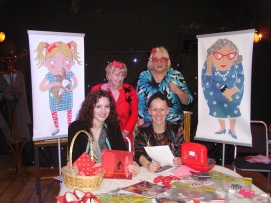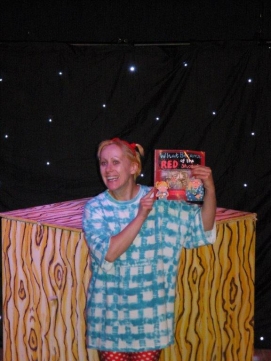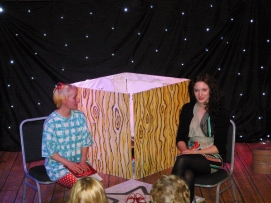 L-R front: Illustrator Hannah Lewis, author Rebecca Little, L-R back: Pauline Little, Victoria Lewis.
Our next book launch which is open to the general public, is in Derby on: Saturday 12th April from 3.30 - 5.30pm at the Chester Green Community Centre, Darley Playing Fields, Old Chester Road,Derby DE1 3SA.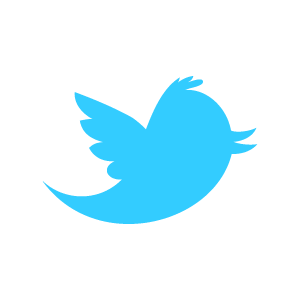 #grannyfloandruby