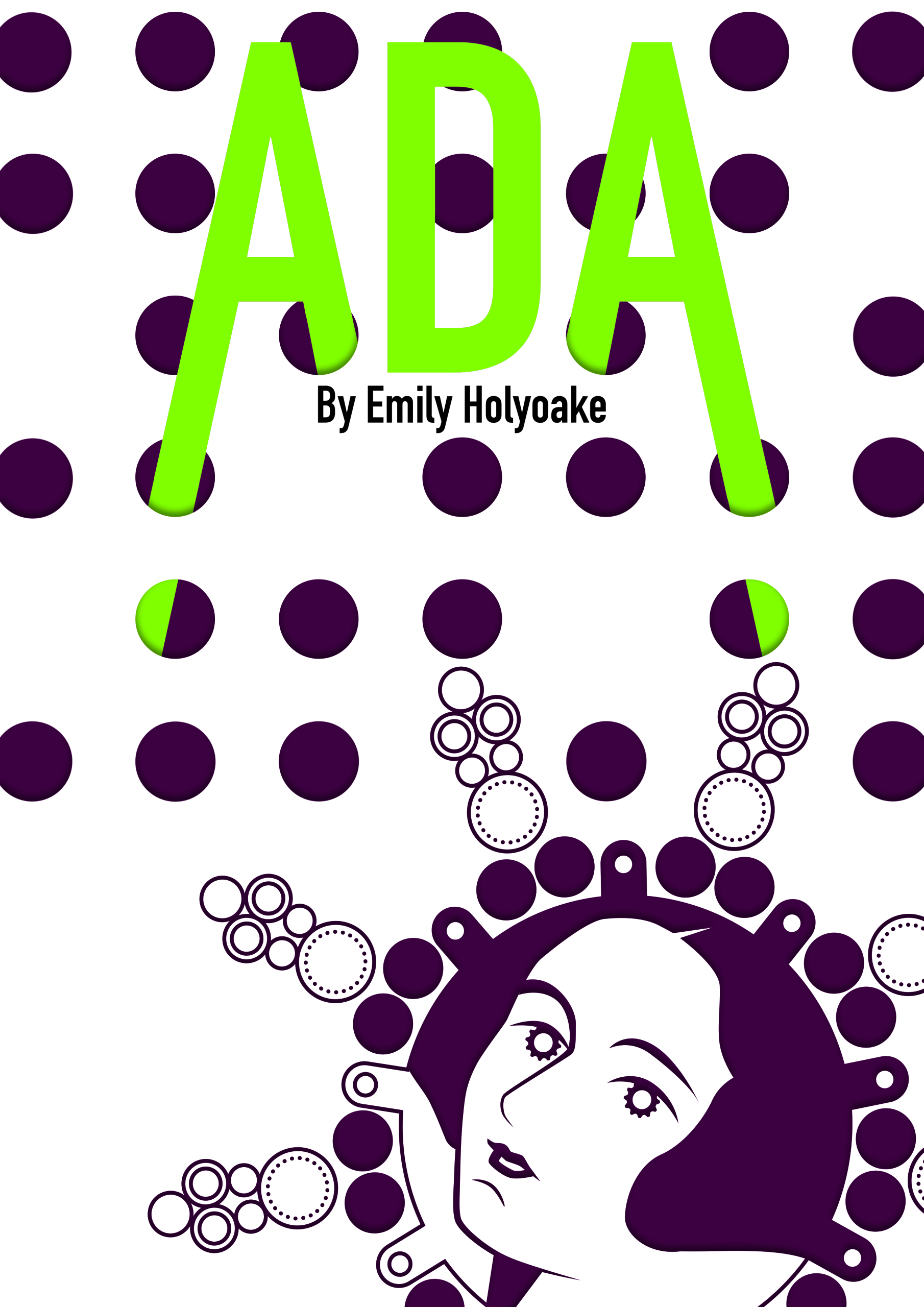 AVAILABLE FOR TOURING 2019
Suitable for theatres and arts centres and almost any public space that doesn't rely on the machinery of a traditional theatre. This makes ADA also suitable for museums, galleries, libraries and rural touring venues, as well as schools.
Poetical Machines Present
ADA
By Emily Holyoake
A new theatre production exploring the life and legacy of computer visionary and writer of the first computer program: Ada Lovelace
About Ada Lovelace
Augusta Ada King, Countess of Lovelace, born Augusta Ada Byron and now commonly known as Ada Lovelace, was an English mathematician and writer chiefly known for her work on Charles Babbage's early mechanical general-purpose computer, the Analytical Engine. Her notes on the engine include what is now recognised as the first algorithm intended to be carried out by a machine resulting in her being acclaimed as the world's first computer programmer. These achievements should have ensured household name status along with other luminaries of the age such as Michael Faraday and Charles Dickens however Ada Lovelace's contributions have been obscured with her viewed as a minor figure, if mentioned at all, in the history of computing.
About ADA - The Play
With ADA, Poetical Machines aim to correct this injustice by telling a story involving one of the most fascinating, brilliant and visionary figures at the dawn of the digital culture that pervades every aspect of our modern society.
Written by Emily Holyoake and directed by Julia Locascio, an original music score composed by the Derbyshire Dales instrumental female trio Haiku Salut will form a unique element of ADA. By incorporating techniques and technologies from electronic music performance, scenic elements will form interfaces with the musical playback technology. Triggered by the actors, this will blur the distinction between the operators of the technical elements and the performers in the show.
Performances can also be accompanied by workshops, where demonstrations of the technologies used in the show will be made and imaginatively adapted by the workshop participants. The hope is that this will inspire young people, girls especially, to embrace STEAM projects as the exciting future for technology and creative expression.